Overview
Gesture SDK allows you to use events generated by hand gestures in front of Samsung Smart devices in your application. This supplements device touch or motion events.

Figure 1: Gesture
You can use the hand feature of the Gesture SDK to recognize hand movements.
Recognizing Hand Movements
The hand feature uses data from the gesture sensor to the right of the device top speaker to recognize hand movements.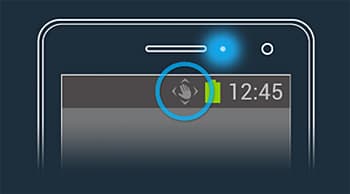 Figure 2: Gesture sensor
The hand feature indicates the angle and speed of the hand movement. When the user performs a hand gesture, your application can respond to the gesture event with various actions. For example, you can play a song in the music player, mute the device, activate voice commands, answer an incoming phone call, or even turn the pages of an e-cookbook (when the user's hands are covered in dough).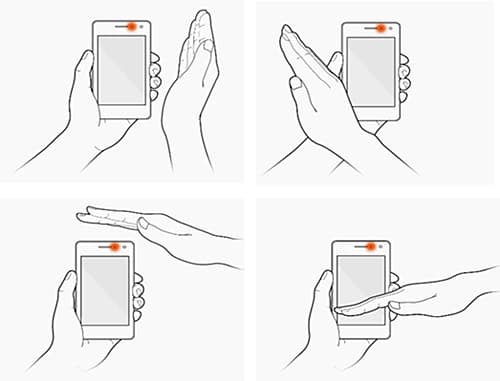 Figure 3: Hand movements recognized by the gesture sensor
Restrictions
Gesture SDK has the following restrictions:
Only supports Android 5.1(API Level 22) and below except for Galaxy S4 due to a hardware issue. Android 6.0(API level 23) is not supported.

The hand gesture requires a Samsung smart device with a gesture sensor. The speed measurements of the hand gesture work in devices with a gesture sensor that provides speed data.