Overview
Motion allows you to collect motion information from the device and use it in your applications. You can collect from the device sensors raw data related to pedometer or activity recognition or the motions associated with answering the phone.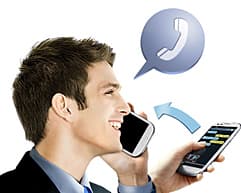 Figure 1: Motion
You can use the Motion SDK to:
Detecting call motion

Using pedometer data

Recognizing activities
Detecting Call Motion
Motion recognizes the action when the user first watches the device and then subsequently brings the device up to the ear. You can use this motion to answer an incoming call. If the user is reading a message, you can use the motion to call the number from which the message was sent.

Figure 2: Call Motion
Using Pedometer Data
The pedometer provides various information, such as the number of steps the user has taken, the status of the current steps, the number of used calories, and the distance traveled by using various sensors on the device. The pedometer data is used in Samsung S Health application's Pedometer, where the pedometer calculates the user's calorie consumption, distance, and speed based on their height and weight. You can use the S Health application for configuring the user height and weight.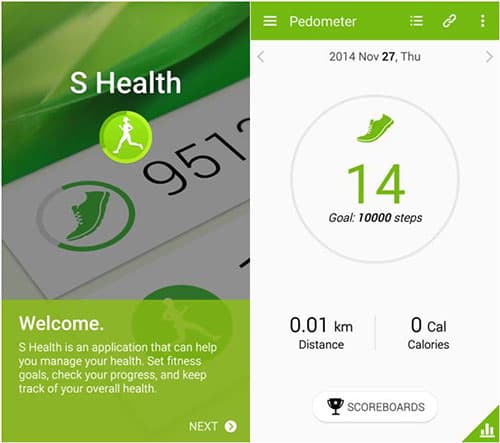 Figure 3: Pedometer data
Recognizing Activities
Motion recognizes the status (Stationary, Walk, Run, Vehicle) and accuracy of detected activities by using various sensors on the device.
Recognizing Activities

| Real time | Batch | Notification |
| --- | --- | --- |
| When the status or accuracy changes, your application can receive activity information while the device screen is on. | The batch FIFO stores the timestamp, status and accuracy. When the FIFO is full, your application can receive activity information. | When the device detects an activity that the user has selected, your application can receive a notification. |
Restrictions
Motion has the following restrictions:
Devices with Android 4.3 Jelly Bean (API level 18) or higher support Motion.

Devices with Android 4.4KitKat (API level 19) or higher support activity recognition.

Devices with a proximity, acceleration, and a gyro sensor support call motion detection.

Devices with an acceleration and a pressure sensor support pedometer data usage. The device cannot recognize the number of up/down steps and the status of up/down steps without the pressure sensor.