The goal of the Rich Notifications SDK is to offer a way for developers to reach users with a minimum effort. It provides the flexibility to personalize and brand content, making it compelling and actionable.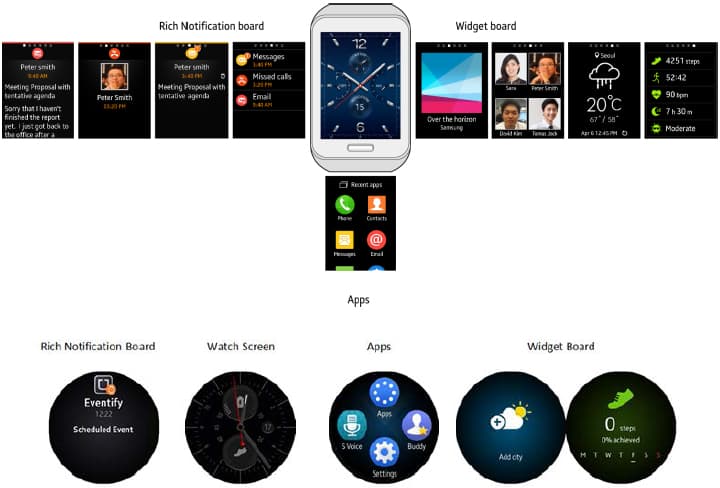 Figure 1: Gear User Interface
Note
See attached programming guide pdf file for more information.