Get Started
1.1 Requirements
The following are prerequisites to use the Remote Test Lab (hereafter RTL) service.
Samsung Developers account
Standard web browser with JavaScript support
Java Runtime Environment (JRE) 7 or later, including Java Web Start
Internet environment with port 2600 outbound open
* Make sure to use public version if you have not purchased Oracle Java SE subscription..
1.2 Starting the RTL Client
The RTL Client provides an environment to run various tests by remotely accessing physical devices through Java applications running on your computer.
Figure 1 RTL Client
To start the RTL Client, open your web browser and go to the RTL web page (http://developer.samsung.com/remotetestlab)
The devices we support are categorized as product lines, and you can see available devices at each product page.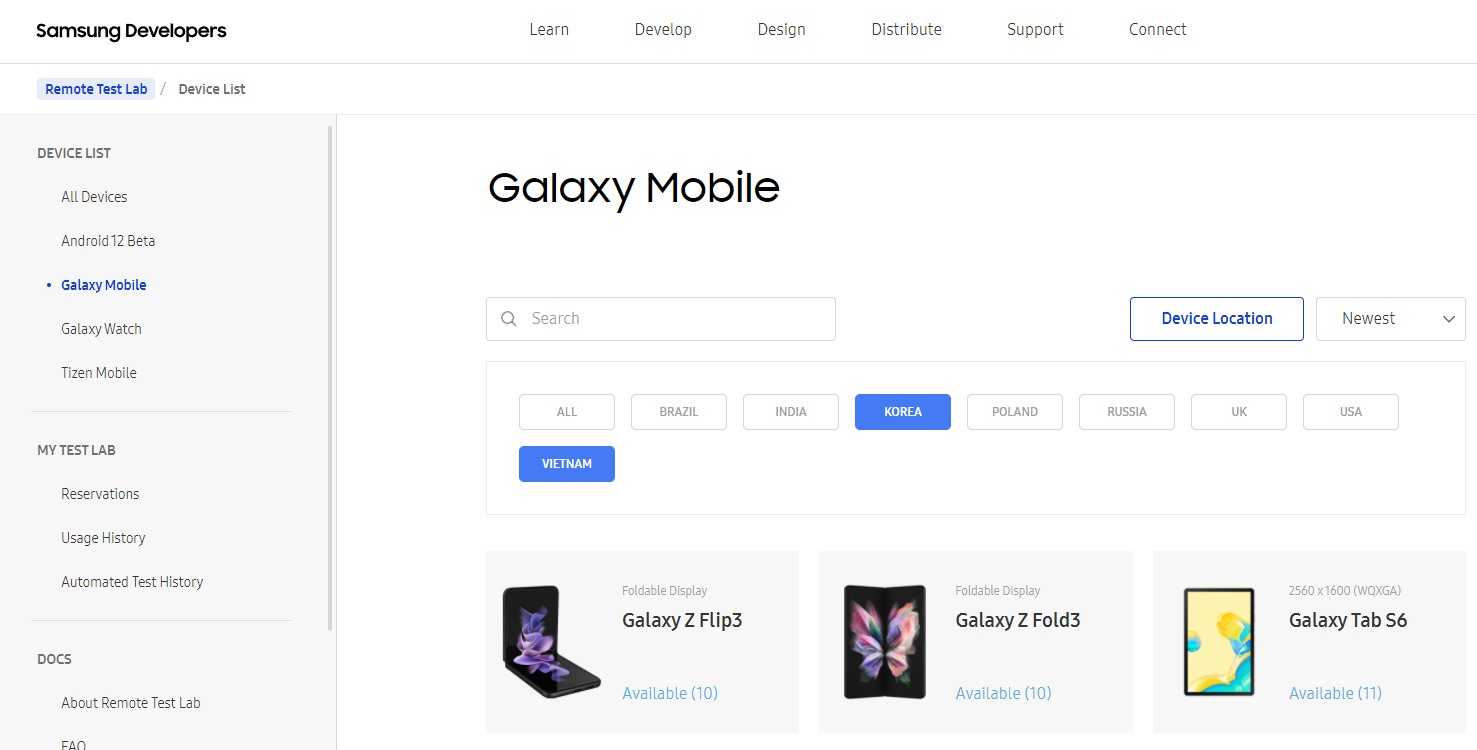 Figure 2 The product page
Caution:
Please make sure to check the device information you selected before starting the RTL Client.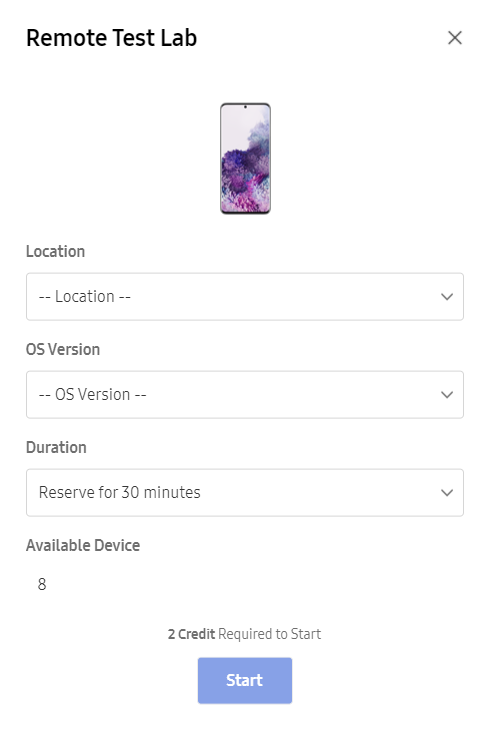 Figure 3 Select device model and OS version
Download the JNLP file by clicking the Start button. Run the JNLP file to download and run the RTL Client.
Note:
Depending on your network environment, the download time may vary. (RTL Client file size: approximately 10MB).
1.3 Controlling the RTL Client
Once the device's screen is displayed on the RTL Client, you can start controlling the actual device. Try clicking or dragging the mouse cursor on the RTL Client screen.
Figure 4 RTL Client in action
The RTL Client provides the following input methods:
Tap / Swipe / Tap and Hold

Either tapping the device screen with your finger or dragging the mouse cursor will control the device in the same way. Move the mouse cursor to a location on the screen that you would like to tap and then left click. Both the Swipe and Tap and Hold events can be executed the same way.

Multi touch / Pinch to Zoom

Hold down the Shift key and click the first coordinates, and click the second coordinates immediately. Then the multi touch events with the two coordinates would be transmitted to the remote device. You can transmit Pinch to Zoom events in the same way. Just drag your mouse at the second coordinates. The first coordinates is fixed in this case.

Figure 5 Pinch to Zoom

Hardware Button

The Hardware button event of the device can also be executed. Click the button located at the bezel as if you were controlling an actual device to execute various events using the Hardware button. However, more than two buttons cannot be clicked at the same time.

Keyboard Input

The RTL Client can deliver keyboard input values to the remote device including alphanumeric characters and simple special symbols.

S-Pen

If the remote device supports S Pen, you can also execute various S Pen events. For more details, please refer to 2.6 Change Input Mode.

Scrolling

You can transmit scrolling events through mouse wheel on the screen supporting scrolling.
1.4 RTL Client Features
All features available on the RTL Client are accessible through the context menu.
Figure 6 Context Menu
The following features are provided:
Screen features: Screen Quality Control, Orientation, Scale, Capture and Record, Screen Share
Device management features: Application manager, Clipboard synchronization, Language, File manager, Wi-Fi reset, Device Reboot, Audio streaming
Test features: Install Application, Auto-Repeat, Log viewer, Remote Debug Bridge