Ambient Mode
Some Samsung QLED TVs support ambient mode. The ambient mode transforms the TV screen into a decorative element within the user's home, providing useful information, their photos, and even background music.
Wall Art
In Décor mode, the application displays decorative content that blends with the space around the TV. For example, a landscape image moves naturally on the Samsung QLED TV screen. As day turns to night, the landscape becomes dark to match the ambient light in the room.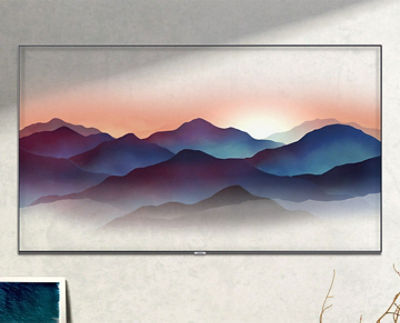 Figure 1. Décor mode
Information Hub
In Info mode, users can get useful information, such as the weather, outdoor temperature, and major headlines, displayed on the screen. For example, the current location and temperature are displayed on the Samsung QLED TV, and the screen adjusts its brightness based on the time of day.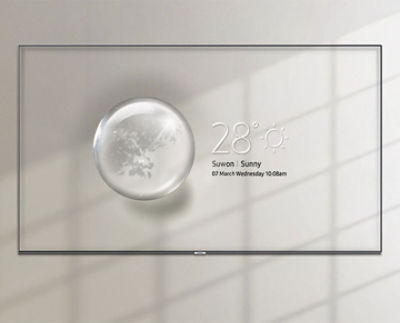 Figure 2. Info mode
Photo Gallery
In Photo mode, users can relive their memories by turning the room into a personal gallery. The Samsung QLED TV can display photos from the user's mobile device or the Samsung Cloud. The user can arrange photos in various layouts, or they can select a single photo to fill the screen.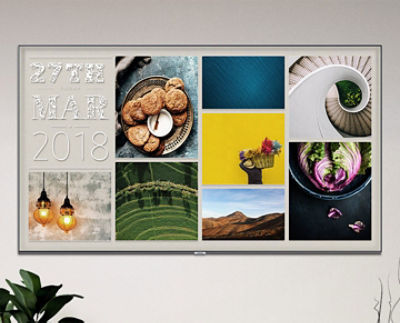 Figure 3. Photo mode
Music Player
In Music mode, users can set the mood with their Samsung QLED TV. They can stream tracks or playlists from a mobile device using Bluetooth, or find music using Bixby intelligent voice commands. The TV displays the track information.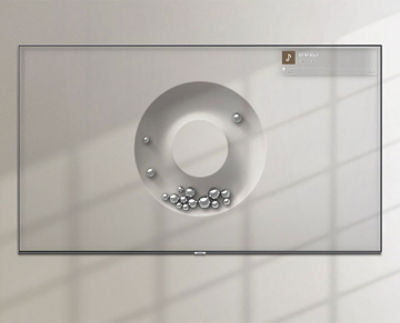 Figure 4. Music mode