Overview
Easily upload and share your Gear 360 videos and photos to Facebook and YouTube by using the Gear 360 Manager App and the Gear 360 ActionDirector.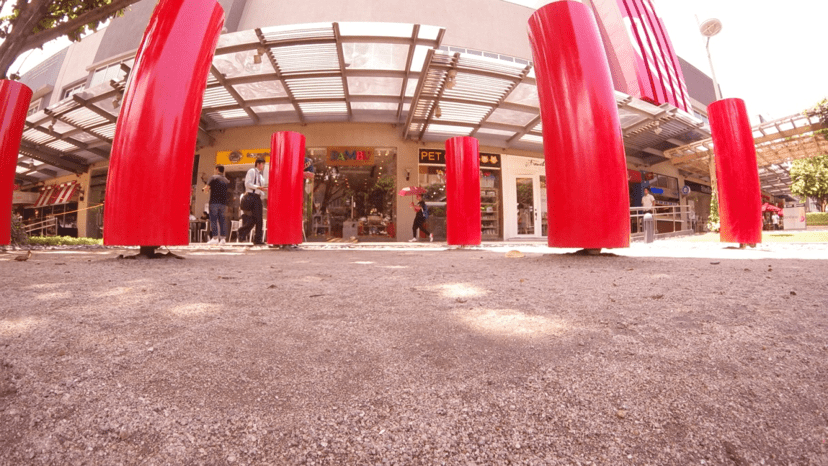 Figure 1 360° Video
Setting up the Environment
Have the following installed to work with the Gear 360.
Gear 360

Gear 360 Manager App

Gear 360 ActionDirector

Compatible Galaxy Smartphone
(S7, S7 edge, Note 5, S6, S6 edge, and S6 edge+)
Step 1. Share via Gear 360 App
a) Turn on the Gear 360.
b) Open the Gear 360 Manager app.
c) Connect the smartphone with the Gear 360 Manager.

Figure 2 Connect a device
d) Tap the Gear 360 tab to access the videos in the Gear360.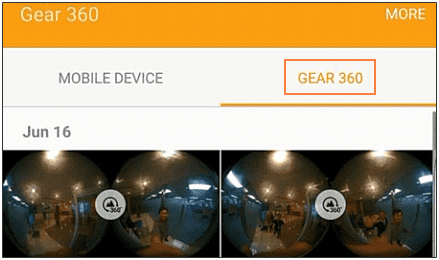 Figure 3 Accessing a video
e) Choose a recorded video.
f) Tap Share and select Original video.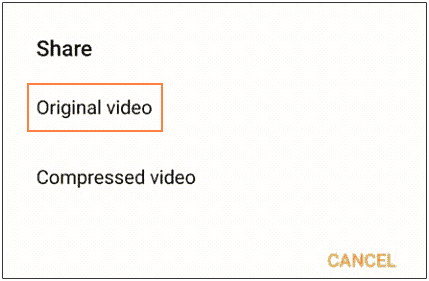 Figure 4 Sharing video
g) Select Facebook. Login to your account.
h) Add a description then hit Post. This uploads the video directly.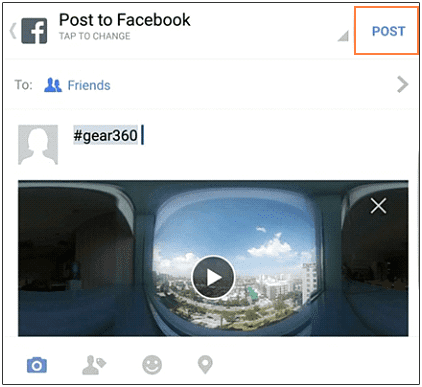 Figure 5 Adding a description
i) Open Facebook and view the 360° video.
j) Navigate the video by tilting and moving the smartphone.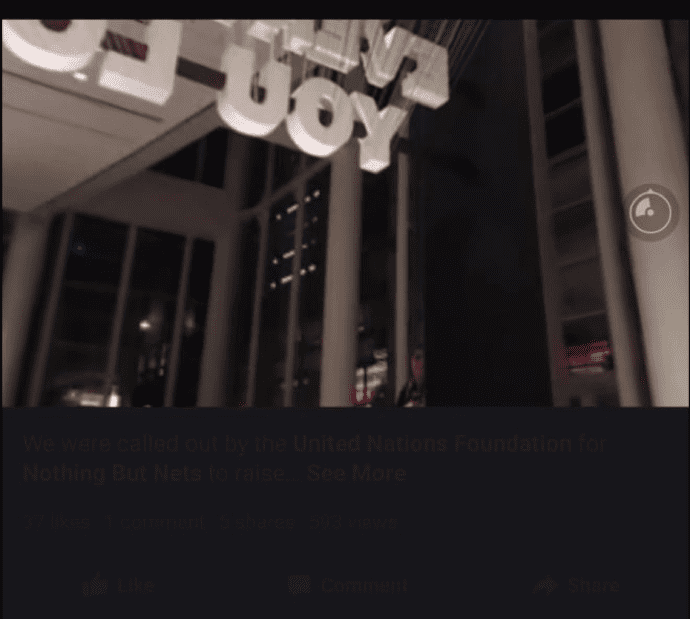 Figure 6 Viewing in 360°
Step 2. Uploading via Gear 360 ActionDirector
a) Open the Gear 360 ActionDirector.
b) Select 360 VR video.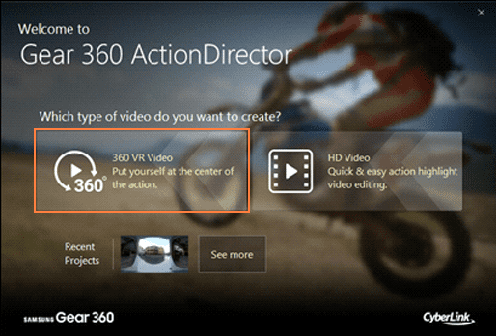 Figure7 select 360 video
c) Select a 360° video.
d) Import the video or drag to the Media tab.

Figure 8 Importing a video
e) At this point, you may edit the video before production.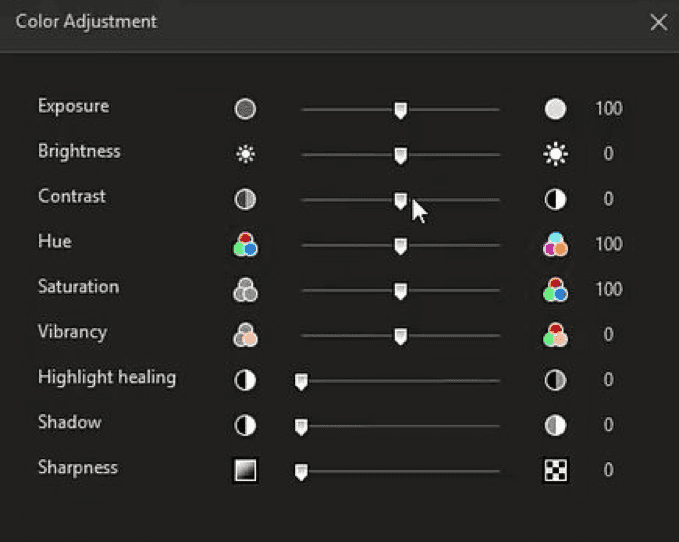 Figure 9 Editing the video
f) Click Produce to render the video.
g) At the Online Tab, click YouTube.

Figure 10 Sharing on Youtube
h) Add a Title and description. Optionally add tags.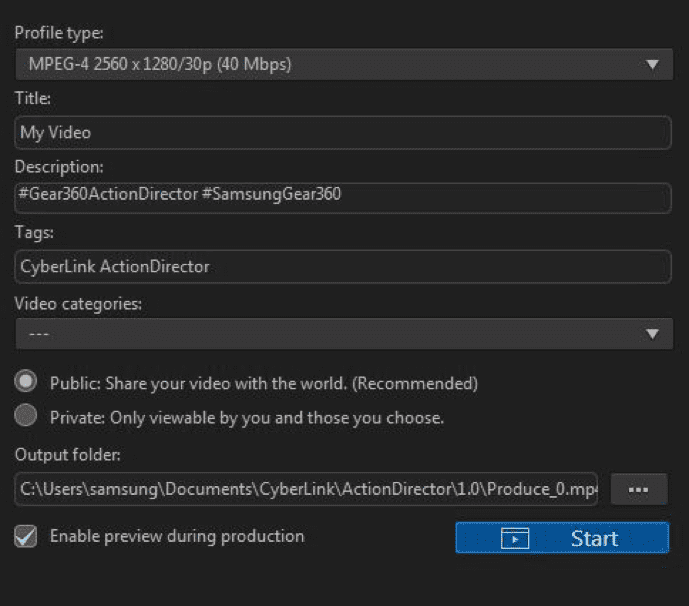 Figure 11 Sharing on YouTube
i) Select a video category.
j) Choose Public Share.
k) Tick, Enable preview during production. Then click Start.
l) Allow Gear 360 ActionDirector to authorize YouTube.
m) Allow CyberLink to access your account.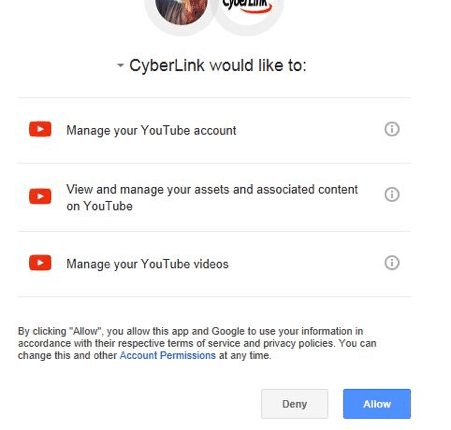 Figure 12 Log in and authorization
n) A progress bar will display the video upload.
Note
Viewing the video on YouTube takes time as Media Analysis and Transcoding is done.
o) Go to YouTube and view the 360° video.
Note
VR video can only be viewed using Chrome browser.
p) To navigate the video, click and drag to any direction with the mouse.