An Overview of Registering a Theme Application
A theme seller can register a theme application in the "Applications" > "Add New Application" > "Theme Application" menu. Or, they can register in the"+ Add New App.&" > "Theme Application"; menu at the Tizen Store Seller Office.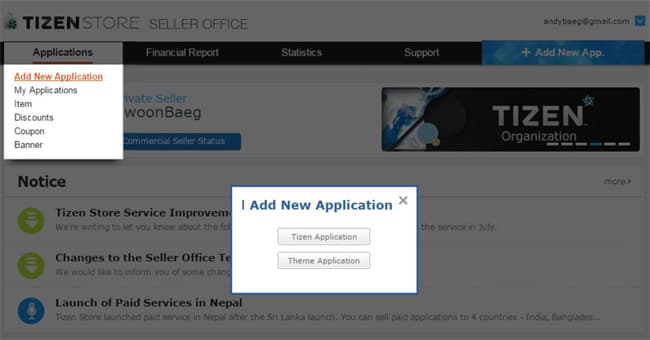 Note
See attached theme application registration guide pdf file for more information.