Overview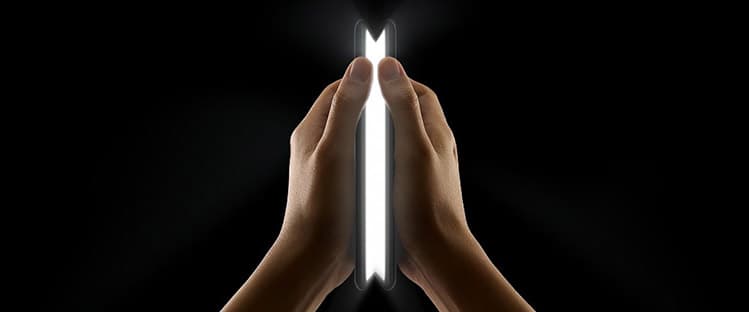 In the next few months, new forms of mobile devices will be introduced. The first of these are foldable phones. This design guide provides the first step in your journey to create apps for foldable phones.
App continuity
Users will be able to control multiple displays on one mobile device. Apps can be displayed on and switch among different screens to suit user preferences. As a result, apps must be able to switch among multiple screens using different screen attributes (resolutions, densities, and so on).
Users can unfold the device to have an immersive experience with the current task. That is, when a user unfolds the device, the current task must continue seamlessly into an unfolded display.
Multi-window
Foldable devices provide more screen real estate, making multitasking an engaging experience.
Android 7.0 supports displaying more than one app at the same time. In addition, when switching to a large screen such as a foldable phone case, users can use two or more apps in split-screen mode. In some instances, an app may stop functioning when moving the focus from one app to another. To mitigate this, check the documentation on supporting the app with multi-resume in the multi-active window mode of the device.
Foldable Device
To make the best experiences for foldable devices, make sure your apps are ready to work seamlessly between two displays and be active in multi-window mode.