Overview
MultiWindow SDK allows you to run multiple resizable applications simultaneously. You can add your application to the MultiWindow UI by declaring your application a MultiWindow application. Using MultiWindow user interface, users can run your application with other applications at the same time.
MultiWindow SDK supports Split Style, which divides screens equally, and Free Style, which enables the resizing of applications as desired.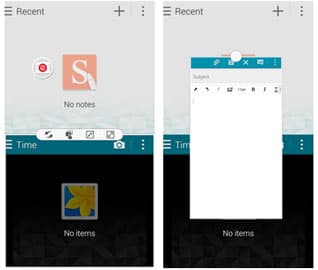 Figure 1: MultiWindow environment
MultiWindow SDK provides the following features:
Recent App

MultiWindow Traybar

Multi-Instance

Paired Window

Resize and Function
Recent App
After entering recent app the user can execute split windows or press penwindow menu for launching penwindow.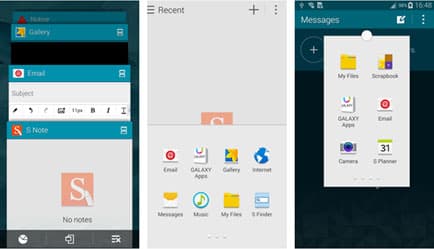 Figure 2: MultiWindow
MultiWindow Traybar
An application registered to MultiWindow can run with other applications on Traybar, which is launched by long-pressing the back key. On Traybar, users can manage the applications of MultiWindow, start Paired Applications (or Paired Windows) or use other functions.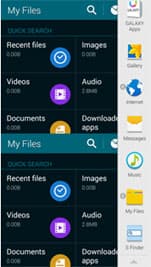 Figure 3: MultiWindow
Multi-Instance
MultiWindow SDK provides you with a Multi-Instance environment to show several same applications at the same time.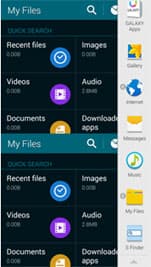 Figure 4: Multi-Instance
Paired Window
You can create an icon on traybar for users to launch two applications simultaneously (Split style).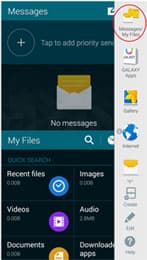 Figure 5: Paired Window
Resize and Function
Users can use the MultiWindow Centerbar (displayed between applications) to resize applications. Without moving the Center bar, expand it to reveal the hidden buttons. Using the expanded buttons, users can change the positions of applications, switch the applications, or close them.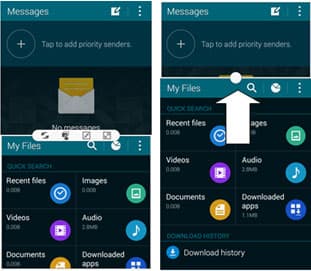 Figure 6: Centerbar
Restrictions
MultiWindow SDK has the following restrictions:
Runs only on Android devices that support MultiWindow

Devices with Android 4.1 Jelly Bean (API level 16) or higher

Supports Note 3 model and later devices