Test Apps
Samsung Health Device SDK's test apps help a basic test. You can check paring and measured data transmission with these tools. The verification tool provides full checks for Samsung Health Device's specs. It can be used after these test apps. They are composed of the following services.
Blood pressure test

Blood glucose test

Heart rate test

Weight test

Enhanced heart rate test

Exercise test

Step test

Sleep test

Multiple health service test
If the health device follows one more specs, use the multiple health service test app also.
Prerequisites
Test Apps
Downloads test apps and install wanted test apps on an Android phone.

Test apps run on Android 6.0 Marshmallow (API level 23) or above.

Turn on the phone's Bluetooth.
BLE Health Device
Prepare your BLE health device that follows Samsung Health Device specs.

Power on the health device
How to Use Test Apps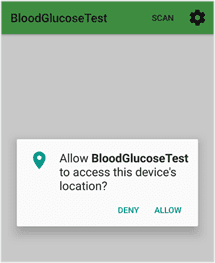 1. Run one of test apps and allow the location permission.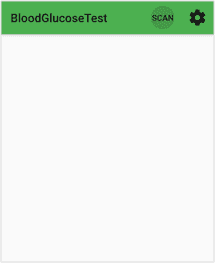 2. Tap SCAN button.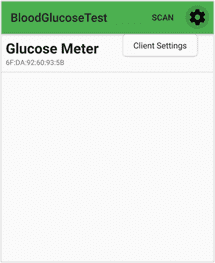 3. Check optional functions with the top-right setting menu and select your health device in a scanned BLE device list.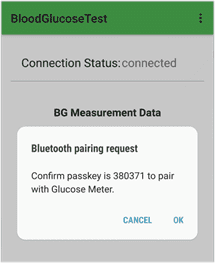 4. Select OK or enter PIN code to pair your health device with the test app.
Confirm the pairing on your health device also.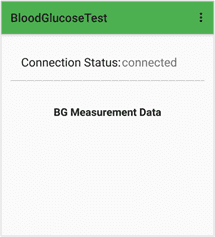 5. Your health device and the test app are connected.
If it fails, unpair the health device and try from step 2.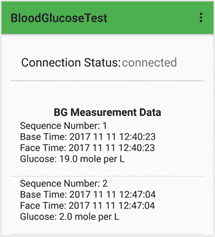 6. Measure health data with the health device and check the data is shown on the test app well.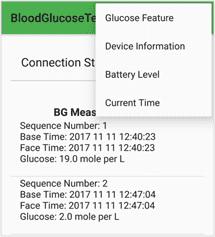 7. You can see health device's more info through the test app's top-right menu.