RenderDoc
About
RenderDoc is an MIT-licenced graphics API debugger that supports a variety of operating systems and APIs, such as Vulkan, OpenGL ES, OpenGL, D3D11 & D3D12. It is designed for quick and easy single frame capture and detailed introspection of any application. In recent years, RenderDoc has become the preferred graphics API call analysis tool for many high-profile game and middleware developers. Engine integration ships with Unity & Unreal.
Samsung is actively contributing to the RenderDoc project, currently focusing on Android Vulkan and OpenGL ES support.
You can learn more about the tool on the RenderDoc website.
Gallery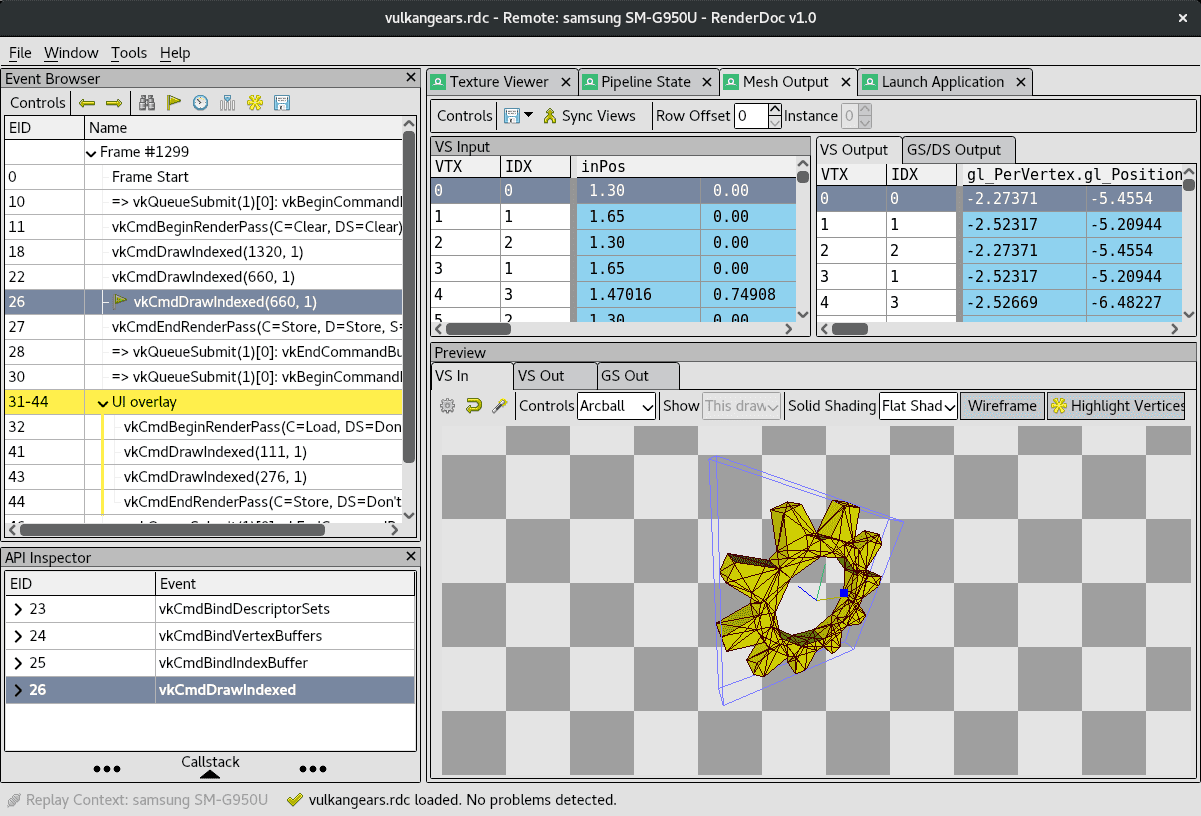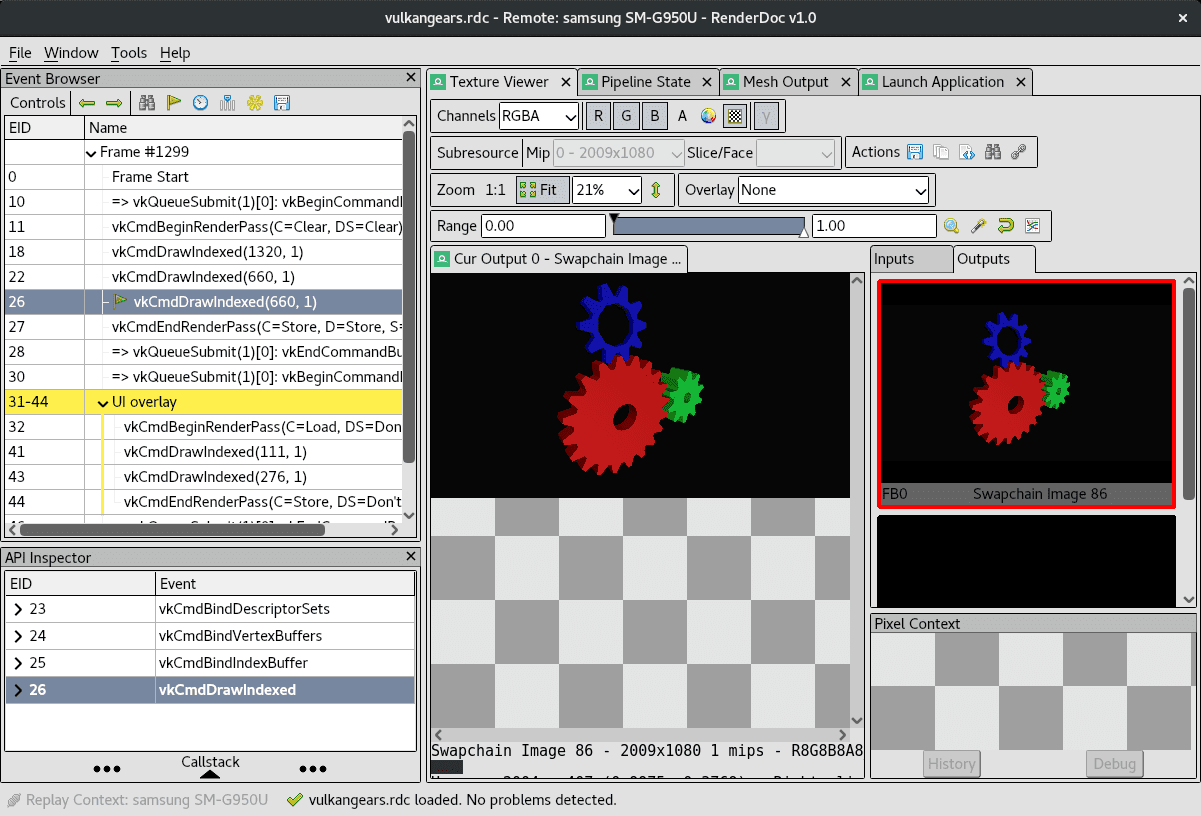 Download
Quick Start Guide
Documentation