Galaxy GameDev

Overview
Galaxy smartphones make up the world's largest mobile gaming platform. A number of major game engine and publishers are already collaborating with Samsung and many more are joining the alliance. We announced the Galaxy GameDev program at Samsung Developer Conference 2016, extending our support beyond the big players to all developers creating games for Galaxy devices.
Galaxy GameDev provides access to a variety of technical and marketing support options to assist developers. Indirect support is provided via our online resources. Additional support is available to developers who have signed a confidentiality agreement with Samsung.

Notice and News
Now Updated! - new content on the Galaxy GameDev site
The Galaxy Game Developer website has now been updated!
We launched the GameDev blog on the Galaxy GameDev website and we will be posting many things related to Galaxy GameDev and game development in general - such as GameDev support camp stories, introductions to new features, development tips for new graphics APIs and so on. You can see who we are and what we do on the GameDev Blog page!
There have been other updates besides the blog. Now you can find our events schedule for the first quarter of 2018 in our Events/Calendar page, alongside the session materials collection that the Galaxy GameDev team presented in previous years. In addition, there is a new deep-dive article in our Technical Documents section. We hope you enjoy our new content - please give us your feedback via email to gamedev@samsung.com.
Galaxy GameDev Partners
Samsung's GameDev team is supporting over 50 game companies and around 30 game titles with remote and on-site engineering support.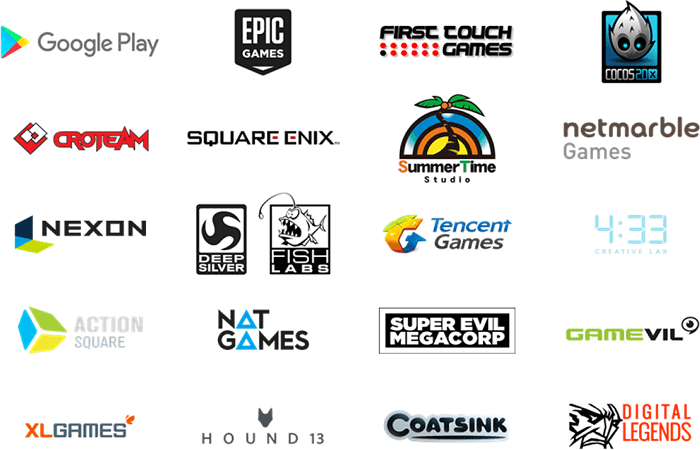 Events
Events Archive
Videos and PDF slides of our event presentations can be found on our Events Archive page.
Technical Documents
Our technical documents page indexes our guidance to developers for Galaxy devices
Resources
Our resources page lists Tools and SDKs that we recommend for developing, debugging and profiling games on Galaxy devices.
Contacts
The GameDev team can be contacted via our gamedev@samsung.com email address.