Galaxy S Pen Remote SDK
Overview
Category
Air Actions
Note 9
Note 10/20, S22Ultra
Tab S6/S7/S8 Series
S Pen Pro
Pen Button
Single press
o
o
o
Double press
o
o
o
Gestures
Up
x
o
o
Down
x
o
o
Left
x
o
o
Right
x
o
o
Clockwise circle
x
o
o
Anti-clockwise circle
x
o
o
※ S Pen for Note 9: Support BLE
※ S Pen for Note 10/20, S22Ultra, Tab S6/S7/S8 series and S Pen Pro : Support BLE, accelerometer and 3D gyroscope
Air Actions
This guide describes how to map Air Actions functionality on the S Pen, corresponding to its button press and motion gestures.
The new feature of the S Pen recognizes hand motion gestures, which can be set to respond to directional motions: Up, Down, Left, Right, Clockwise, and Counterclockwise. It is possible to add these button and motion functionalities to as many app features as you want.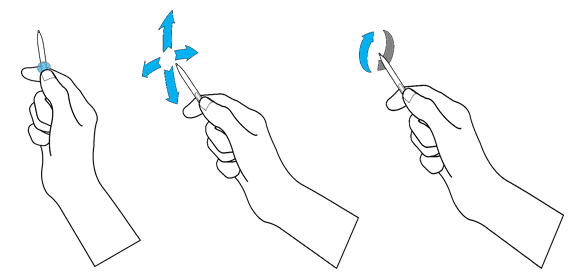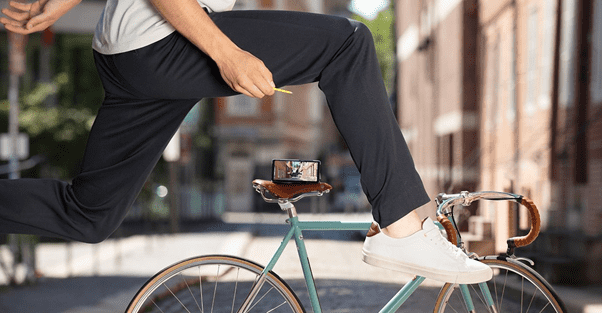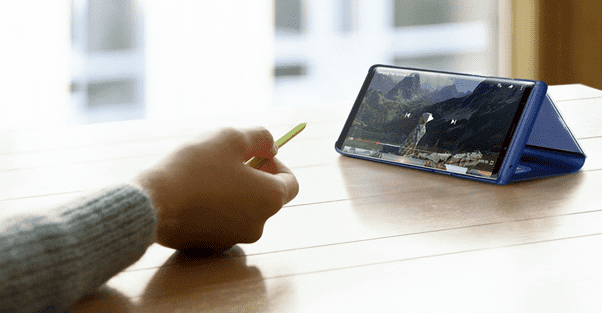 With the Air actions, you can use the desired app features from a distance; take pictures and play music with just a press of a button; change the volume, or view the next pictures with your hand motions.
S Pen Remote SDK
The Note10 S Pen has both gyroscope and accelerometer sensors, which provide moving coordinates to the phone. With the S Pen Remote SDK, you can use these coordinates and implement those into your apps. Greatly enhance the user experience on your games and apps with the motion gesture recognition using the S Pen Remote SDK.