Becoming Partner
This guide explains how to get your Partner Seller membership entitlement.
Introduction of Partnership
To launch an app outside the United States or use certain APIs, you must have a Partner Seller membership.
Public Seller can become a Partner Seller through the approval process of Samsung Content Manager. First, you can submit a partnership request through the TV Seller Office system.
If you become a Partner Seller with the approval of the content manager, you can launch TV app services in countries other than the U.S, use certain APIs, and receive dedicated technical support for app development from the Samsung engineering team.
Request Partnership
If you select the 'Membership > Partnership' menu, the partnership request page will be displayed.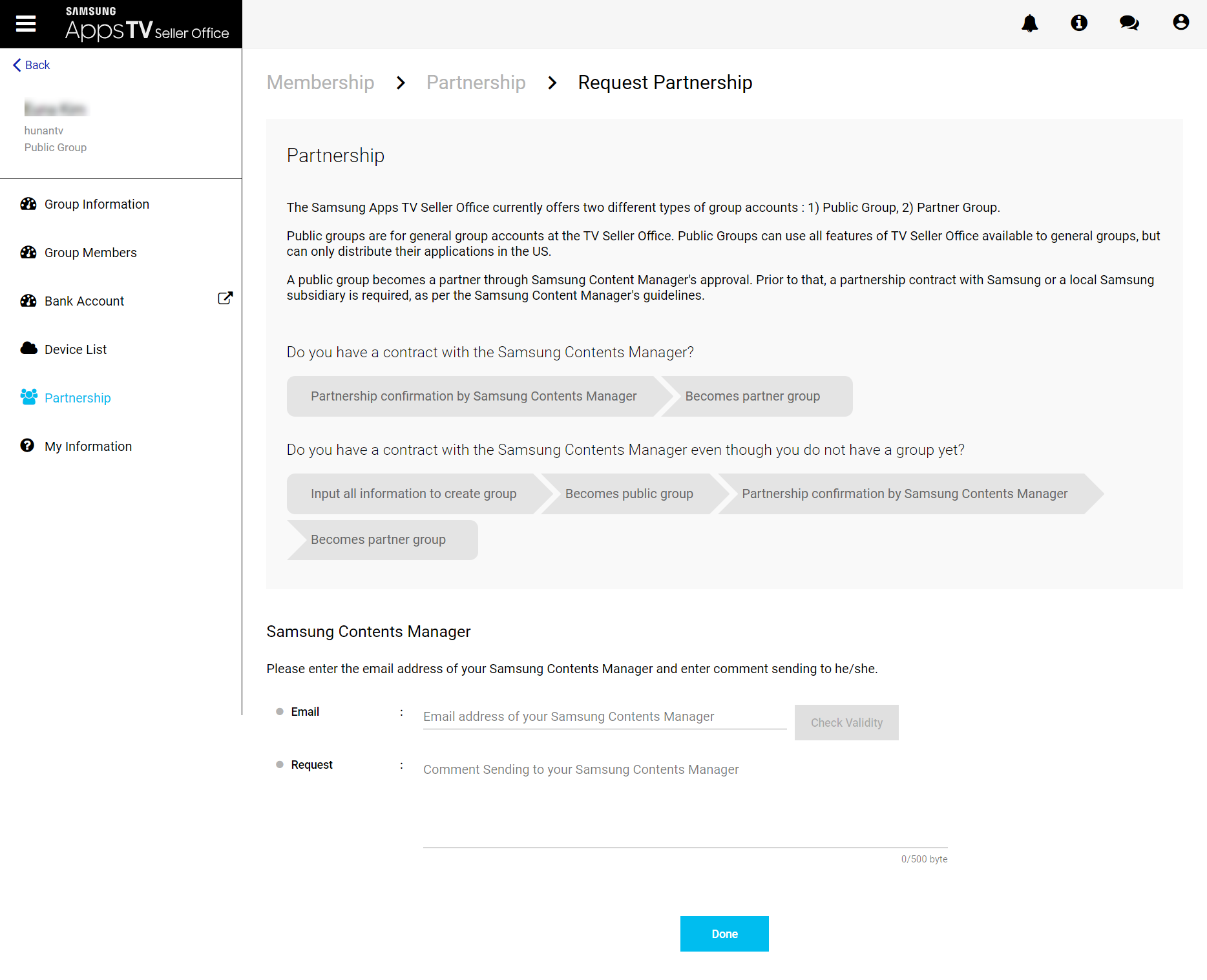 Enter the email address of the Samsung Content Manager who can approve the partnership request and fill out the request.
Note

If you don't know the content manager's email address, you can contact the '1:1 Q&A' for information.
Partner rights are granted to the Seller Group, so if the Seller is not yet in the group, you must register the basic company information at the same time as the partnership request to create a Seller Group.
For more information, see the Creating Group section of the Managing Seller Group guide.
After entering all information and clicking the [Done] button, the partnership request is completed.
Once your content manager approves your request, you will be entitled to Partner Seller membership.