Trial periods
Trial periods let users try out your watch face for free before they buy it.
*To add a free trial period to your watch face, you'll need to change a few settings first.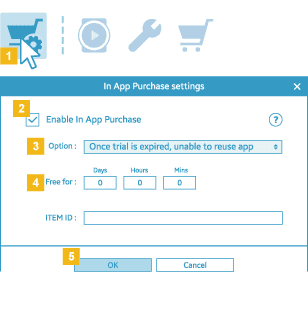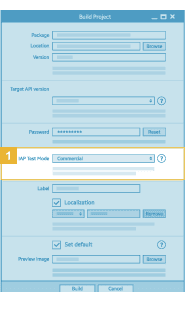 Step 1. Edit the In App Purchase settings
Click the In App Purchase settings button on the toolbar.
Select Enable In App Purchase.
Select what happens when a trial expires in the Options menu.
Set the duration of the trial period (at least 1 minute).
Click OK.
Step 2. Edit the IAP Test settings
Change the IAP Test mode to Commercial, then upload your watch face to Galaxy Store.
If you're selling your watch face in Galaxy Store, you'll need to add some additional info about the trial period before it becomes available for sale. For more details, see the Uploading section.