Connect to Galaxy Watch Studio
Supported from Tizen4.0.
Wi-Fi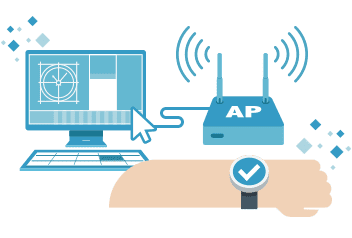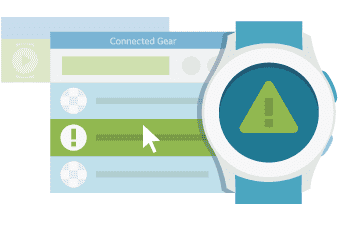 Step 1. Connect your watch and computer to the same Wi-Fi network
* If you have trouble connecting, please refer to the Why can't I connect to my device? FAQ.
Tip
:
Enable Debugging on your watch before attempting to connect it.
Step 2. Find your watch in the Run on Device list
If you see
, your watch doesn't have a distributor certificate.
To get a distributor certificate, click your watch's details and follow the on-screen instructions.
Phone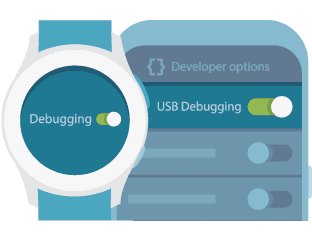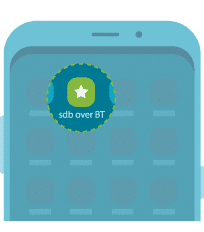 Tip
:
Before you connect through your phone, enable Debugging on both your watch and phone.
Gear: Settings > Gear info > Debugging
Galaxy Watch: Settings > watch info > Debugging
Galaxy Mobile Device: Settings > Developer options > USB debugging
* To show the developer options on a Galaxy Mobile Device, go to Settings > About device > Software info, then tap the Build number until "Developer options enabled" appears on the screen.
Tip
:
To connect through a phone, sdb over BT must be installed on your phone.
sdb over BT is available for Android only. You will be asked to install sdb over BT automatically when you start to use Galaxy Watch Studio, or you can transfer the sdboverbt_160523.apk file from the \\Galaxy Watch Studio\tizen\tools\ folder.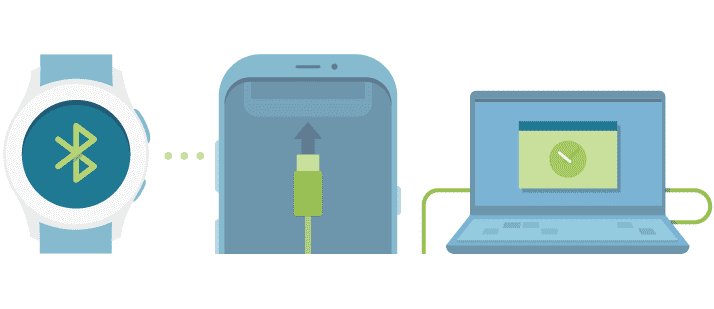 Step 1. Connect your watch, phone, and computer
Connect your watch to your phone through Bluetooth. Connect your phone to your computer using a USB cable.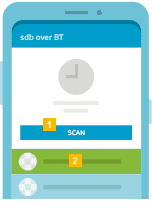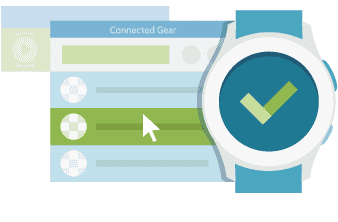 Step 2. Open sdb over BT on your phone
Tap 1 Tap SELECT DEVICE FOR DEBUGGING.
Tap 2 Select the watch that you want to connect to.
* A few pop-ups will appear to guide your through the connection process.
Step 3. Open the Run on Device panel in Galaxy Watch Studio
Select your phone from the device list to add the watch connected to that phone. Then select the watch on the list to connect it to Galaxy Watch Studio.