Get Your Certificates
To become a watch face designer, you'll need two certificates. Both certifications can be completed through Galaxy Watch Studio.
You will need a Samsung account ID to get an author and distributor certificate.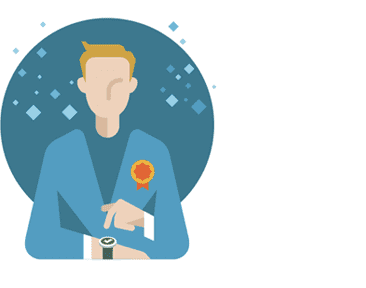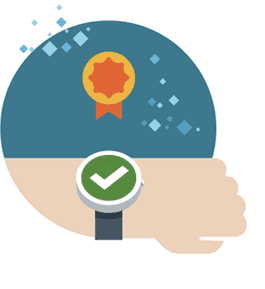 A. Author certificate
Used to upload your watch face to the store.
Tip
:
Keep your author certification file handy, as you can't edit any watch faces uploaded to the store.
B. Distributor certificate
Used for testing your watch face on a watch device.
Get an author certificate
Generate your author certificate when you first launch Galaxy Watch Studio or from Project in the menu bar.
Follow these simple steps: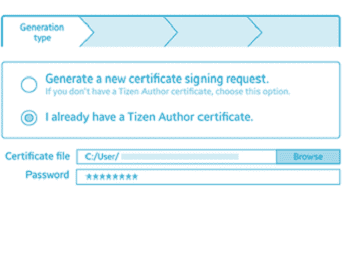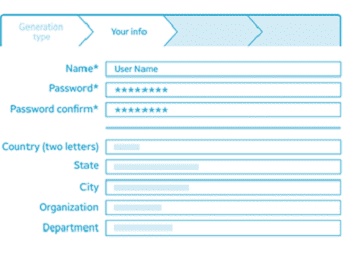 Step 1. Generate a certificate
For first time users, select Generate a new certificate. If you already have one, select I already have a Tizen Author certificate. Then, upload your certificate file and enter your password.
Step 2. Provide your info
Enter your personal details.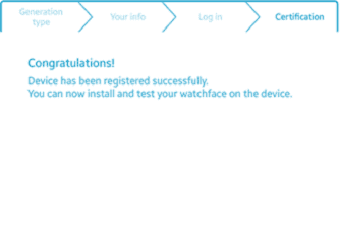 Step 3. Log in
You'll need a Samsung account ID to log in. Create one if you haven't already.
Step 4. Certification
Receive your author certificate.
Get a distributor certificate
Connecting an uncertified device for testing will cause a Distributor certificate dialog window to appear. Generate your distributor certificate by following these steps: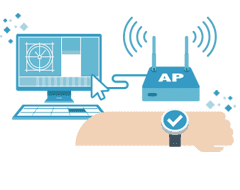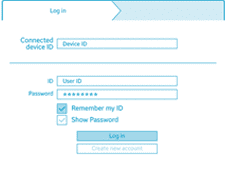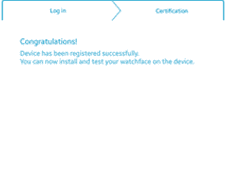 Step 1. Connect your watch to Galaxy Watch Studio
Connect watch to your computer (Wi-Fi only).
Visit Connect to GWS for more information about how to connect your watch to Galaxy Watch Studio.
Step 2. Log in
Once connected, the device ID will be shown on the screen. Enter your Samsung account ID and password, then click log in.
Step 3. Certification
Receive your distributor certificate.