.A
A. Creating shadows
You can create object shadows by using Adjust Color to set the color of the original object to black, then positioning it as required.
1. Copy and paste the original object.
2. Use Adjust Color to set the color of the new object to black.
3. Set the position and layer position of the new object to make it look like a shadow. (from the same position as the original object, move the new object downwards by around 7 pixels)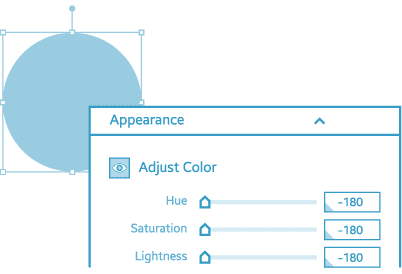 B. Creating button areas
Create transparent button areas by selecting an image, setting its opacity to 0%, then setting it as a button.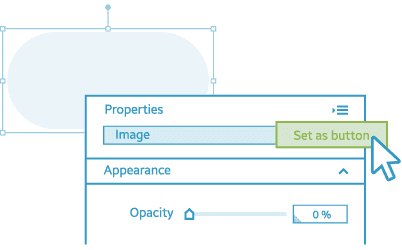 C. Repeating conditional lines
You can create repeating Conditional lines by copy and pasting existing Conditional line patterns. For example, you can set an image to show or hide every 30 minutes.
1. Add the image.
2. Set the Timeline scale to Minute.
3. Set the properties to have the image show for the first 30 minutes, and hide for the next 30 minutes.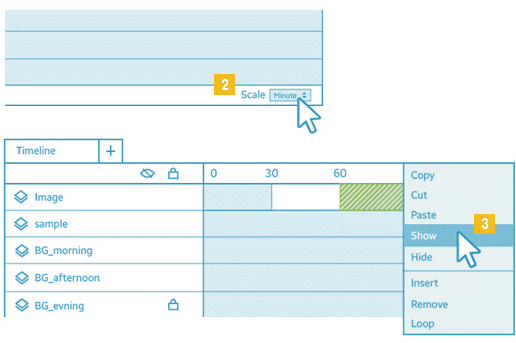 4. Set the Timeline to show in scale to hours.
5. Select the 30 minute show/hide period and copy it.
6. Paste the period.
*Note that excessively detailed patterns can put stress on the device and may not function properly.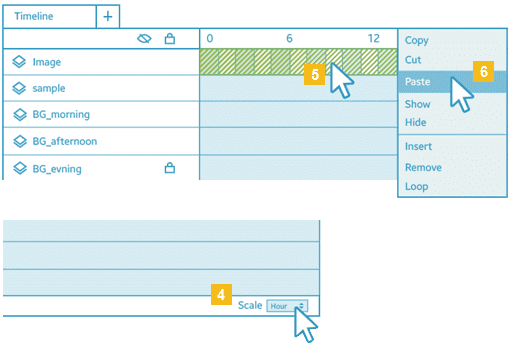 D. Adjusting the length of animations
Let's try tripling an animation's duration.
1. Load the animation object.
2. Double click on the animation to enter edit mode.
3. Animation layers are set to show 1 frame per 1/15 seconds by default.
In the Set frame delay popup, set Apply all frames to delay with 3 frames (refers to image)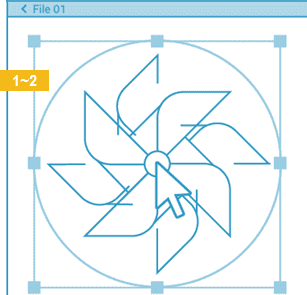 4. Return to Normal mode by double clicking on any outside area.
5. When you test out the animation, it will be 3 times longer than before.
*Note that the animation is not actually synchronized with the watchface time.