Wits
Wits is a tool that can speed up and enhance your Tizen Web application development. Using Wits, when you test your application on the TV, you do not need to package and install the application each time you change the code. Wits enables you to edit the application's JavaScript and CSS code on your computer and instantly reload the application on the TV.
Live Reload

Wits is a development solution for TV Web applications. Whenever you modify your application code, Wits updates and instantly reloads your application on the TV.

Open Source

Wits is an open source project hosted on GitHub. Anyone can use and contribute to the project.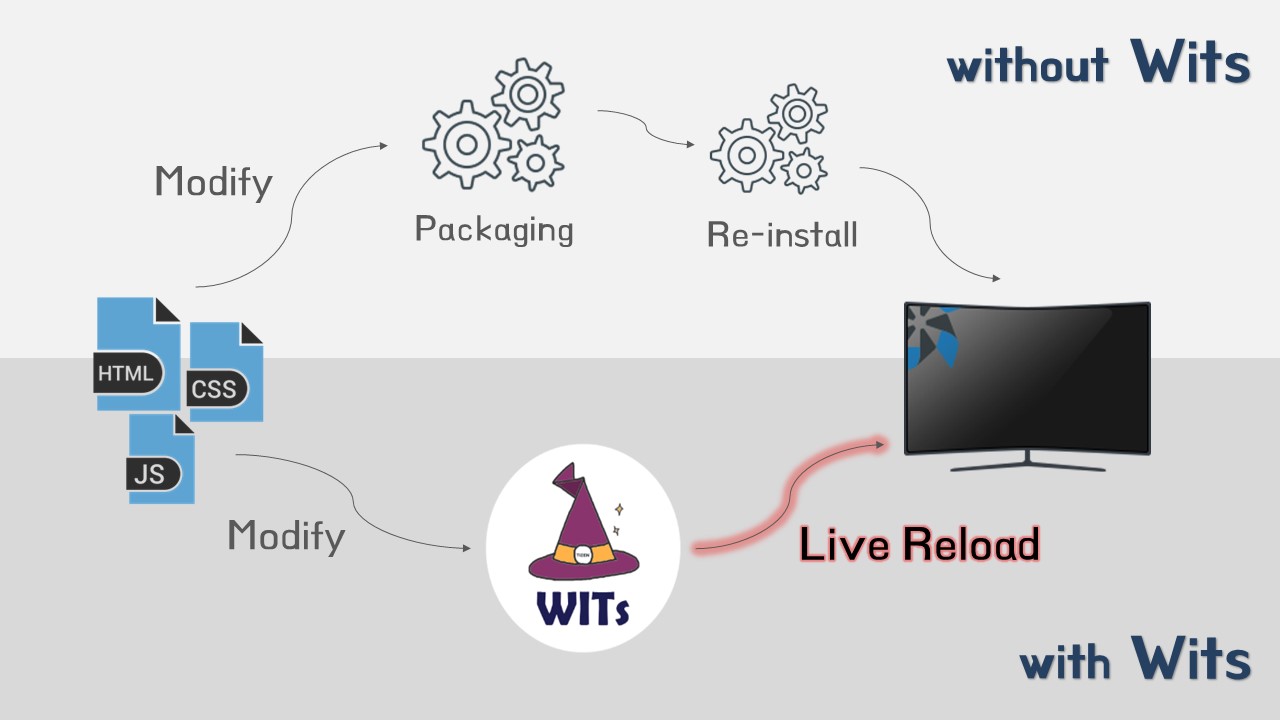 Supported Platforms
Wits is supported on 2017 and later Samsung Smart TVs.
Hosted on GitHub
Wits
The Wits source code and documentation is available on GitHub.